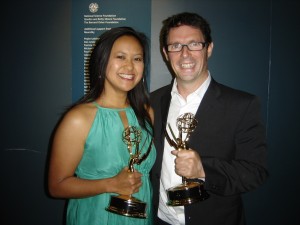 Media Factory is an Emmy award-winning production company. The company has produced documentaries for PBS (US) and RTÉ (Ireland), educational programs for Canal Cl@se (Venezuela), C.E.O. Women and The Chabot Space and Science Center. Other clients include the National Endowment for the Arts, Lego, Wired Magazine, Discovery Channel Online and Independent Film Channel.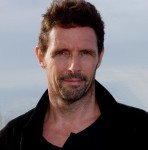 Niall McKay:
Producer/Director
View Resume
Niall McKay is an Emmy award-winning independent producer and director. He has produced documentaries for PBS and RTÉ (Irish TV), commercials for Lego, educational soap operas for Canal Cl@se (Venezuelan TV) and interactive augmented reality games featuring Bill Nye (The Science Guy) for Chabot Space and Science Museum. Niall produced Irvin Welsh's first short film Nuts. He also wrote and produced a short film called Losing Cock in the Philippines.
McKay has managed budgets from $30K-$500K, fostered international co-productions and overseen projects from original conception & development to production, editing and post-production. He is the director and curator of the Irish Film New York and the founder of San Francisco Irish Film Festival and Los Angeles Irish Film Festival.
Niall has also worked as a cinematographer and as a screenwriter and video editor.
As a former journalist, McKay's articles have appeared in The NewYork Times, The Irish Times, Wired Magazine and The Economist. His radio work has aired on NPR, BBC World Service and RTÉ and he also reported on air for PBS' Frontline World on the Northern Ireland peace process.
Irish Echo Article about Niall McKay
Marissa Aroy:
Producer/Director
View Filmography
Marissa Aroy has worked in all aspects of documentary production for the last 11 years. She received an Emmy for the documentary "Sikhs in America," which she produced and directed. Last year, Aroy was awarded a Fulbright to film a narrative in the Philippines. She is currently producing, directing and editing a PBS program on Filipino American history. In 2008, Aroy directed the educational soap opera series "Grand Cafe." She produced and directed "Little Manila," for PBS and produced "Sounds of Hope" shown on Frontline World. She was named, "One of the Most Influential Filipina Women in the US" by the Filipina Women's Network.
Customer Testimonials
Mediafactory helped produce some of the first video reviews for Wired
magazine. At a time when we did not yet have in-house video expertise,
they brought an effective, professional, and experienced crew to bear
on the project, producing a dozen product review videos in a short
amount of time and on budget. They were a pleasure to work with,
encouraging even neophyte on-camera talent to do excellent work. We
were very pleased with the quality of the work they produced as well. – Dylan Tweney, Senior Editor Wired Magazine
Press Mentions:
Marissa Aroy: Boston College Alumni Class Notes
SF360: Marissa Aroy Unearths Forgotten Heroes
Hyphen Magazine: The Hyphen Lowdown on Filmmaker Marissa Aroy
Grand Café Press:
The Huffington Post: Business-Building Telenovela Launches for Female Immigrant and Refugee Entrepreneurs
Latino USA Radio: 'Grand Café' – Empowerment Through Popular Media
Niall McKay Press
The Irish Times —
Download Irish Times Review PDF
Film Ireland Review

McKay's "tender, deeply personal film … illuminated the summertime schedule…"
The Sunday Independent
"Niall McKay has made an absorbing, charming and deeply moving documentary."
Film Ireland Magazine
Tue Steen Müller
qianlong.com
Radio
RTE Radio One: The Tubridy Show
An extraordinary journey of emotion" – Dave Fanning RTE Radio One (REAL Audio REQUIRED)
Films
The Bass Player, (screening at Mill valley film festival in oct) Irish filmmaker Niall McKay accompanies his fatherJim, a Jazz bass player, on his return home to Ireland following the death of Jim's second wife Anna in a story about one retired immigrants search for love, adventure and a place to call home.
Without a Net follows the plight of Sophia, a young African mother who is struggling to save her baby from the deadly disease of malaria. Beautifully filmed this intimate portrait takes us from the remote tribal villages to coastal medical clinics where revolutionary new malaria treatments are being developed by Tanzanian scientists.
Sikhs In America, winner of the nor-cal emmy, for best cultural programming. provides a portrait the richly colorful group of indian-americans who live the american dream. But the younger generation finds the life balance hard to navigate as dating, lifestyle and hair-lengths come into question.
Little Manila, (distributed on APT) for PBS Stations was Filled with gambling dens and dance halls, and was a notorious part of stockton, california that in its heyday had the largest population of filipinos outside of the Philippines.