About Niall McKay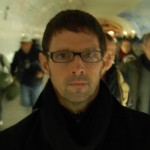 Niall McKay:
Niall McKay is an Emmy award-winning independent producer and director. He is the director and curator of the Irish Film New York and the co-founder of San Francisco Irish Film Festival and Los Angeles Irish Film Festival. His personal documentary The Bass Player was nominated for a 2010 Irish Film and Television Award. Recently, Niall hosted Irish President Michael D. Higgins for a special screening and discussion about Irish Oscar winning short films at the Lincoln Center.
Niall is currently producing videos reports for the Wall Street Journal. Niall has produced documentaries for PBS and RTÉ (Irish TV), commercials for Lego, educational soap operas for Canal Cl@se (Venezuelan TV) and augmented reality games featuring Bill Nye (The Science Guy) for Chabot Space and Science Museum. Niall produced Irvine Welsh's first short film Nuts. Niall just got back from the Philippines where he wrote and produced a short film called Losing Cock. Links to Niall's work can be found at the Media Factory web site.
McKay has managed budgets from $30K-$500K, fostered international co-productions and overseen projects from original conception & development to production, editing and post-production. Niall has also worked as a cinematographer and as a screenwriter and video editor.
As a journalist, McKay's articles have appeared in The New York Times, The Irish Times, Wired Magazine and The Economist. His radio work has aired on NPR, BBC World Service and RTÉ and he also reported on air for PBS' Frontline World on the Northern Ireland peace process. He writes about film for Film Ireland Magazine. He lives in New York.